When Philip wanted to overhaul his garden in time for the summer, he wanted something that was easy to look after and suit his existing planting scheme. As he was taking on the project himself, it also needed to be easy to fit; and Millboard ticked all the boxes and more.
Philip explains; "Millboard was really the only choice for our decking. I needed something that would last, be low maintenance and would still look stunning. Millboard does all that."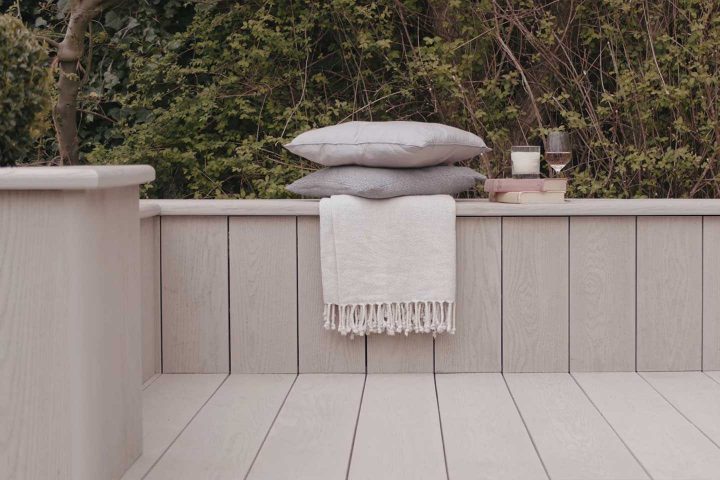 Philip was particularly impressed with how easy the products were to work with and the flexibility of the boards. It's allowed him to create a scheme that perfectly suited their garden, with steps, seating and planters all helping to make the most of their outside space, creating a sociable hub not only in the daytime, but in the evening, too. Philip explains, "The area is something else altogether by night; it's an area to relax, to entertain and to socialise with family and friends. I really am so glad I chose Millboard".
The decking also pairs beautifully with their existing patio and outdoor dining area, and the space has now become a dual usage for him and his family.
Watch the video to see how Philip Millboarded his outside area: